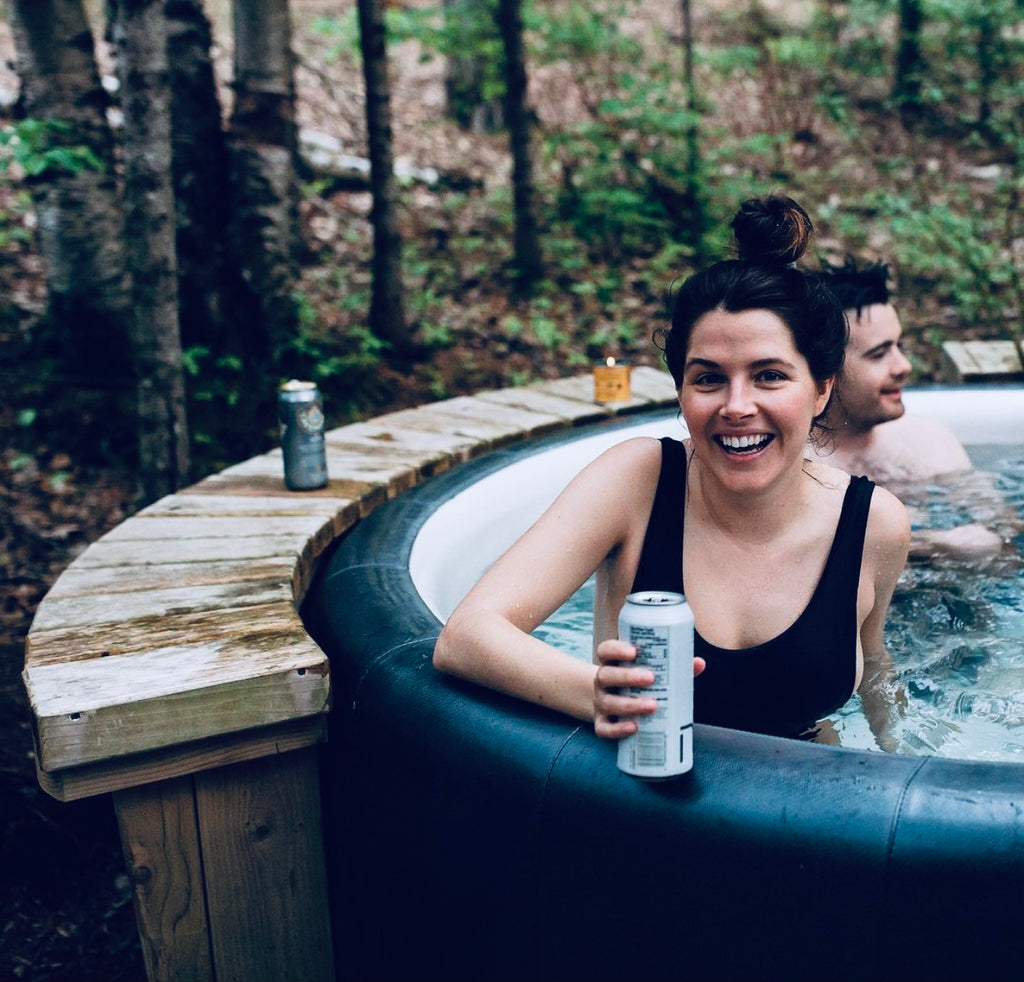 Picture yourself entertaining a group of guests in your backyard and enjoying a luxury hot tub!
It sounds amazing right, but the question is, what's the best 6 person round hot tub to entertain your guests in? Let's make sure you're the perfect host when you're entertaining.
A Portable 6 Person Round Hot Tub 
One of the great benefits of a Softub is you can take it wherever your guests might be. Whether that's in your backyard, your front yard, a built-in deck, or the back of a yacht, it doesn't matter. 
All a Softub needs is a flat surface, and you're ready to go. 
This means you can take the fun with you and entertain your guests wherever they might be. Softubs can be rolled into place, ready for you to sit back, relax and enjoy an evening of entertaining. 
When it comes to convenience the Softub round hot tub for 6 people is hard to beat!
Complement Your Deck 
If you're investing good money in a 6 person spa, then you want it to fit in with its surroundings. Sometimes a hot tub can stick out like a sore thumb in a yard, and it takes away from the enjoyment. 
The great thing about the 6 person Softub is its round shape allows it to fit naturally into any space. Throw in the fact that it's completely portable, and it means you've got something that can adapt to its surroundings. 
Both of our 6 person models, the Portico and the Resort come with a huge selection of colored finishes, meaning they blend in beautifully with their surroundings and become a feature in their own right. 
A Spacious Design 
A 6 person round hot tub makes for a perfect design because it makes use of every piece of available space. There aren't any pointy corners that stick out and catch passers-by, and they offer ample space for 6 people to enjoy the hot tub. 
If you're going to entertain 6 people in a hot tub you need some space! 
With the 6 person Softub, you get the best of both worlds, offering plenty of space inside the tub, without taking up too much space on your deck. 
Easy to Run
Of course, you want to give your guests the best possible experience, but you don't want to break the bank doing it. Hot tub running costs tend to add up, and they're not exactly known for convenience. 
First off, they're cumbersome and often need to be craned into place. Then you've got to have specialist electrical plugs put in, and this just leads to the costs adding up before you even get in your new hot tub. 
It's very different with our 6 person Softub though!
It can be rolled into place, and just as importantly, plugs into a regular electricity output. 
Throw in the fact that Softubs are incredibly efficient, and you're saving significant money on installation costs and monthly running costs. 
And your guests are having just as much fun!
High Performance 
Nobody wants to get in a lukewarm hot tub with jets that barely function. 
When you buy a hot tub you're doing it for the on-tap luxury experience. If you've not got a quality tub, then you're just not going to get this. 
Even though Softub's 6 person round hot tub is efficient to run and incredibly convenient, it still ticks all the boxes when it comes to performance. It offers industry-leading, strategically placed hydro-jets that provide powerful hydrotherapy. 
Perfect for entertaining guests, but a big problem when you want them to leave (they're not going to want to). 
Conclusion: 6 Person Round Hot Tub
If you're looking for a 6 person hot tub, then you don't have to compromise. 
You can have something that's convenient, efficient, and powerful all at the same time. 
With a Softub's 6 person round hot tub, you get all of the above, plus, it looks amazing and fits perfectly in any setting. For all these benefits, you'd think a Softub costs more than a traditional hot tub, but that's not the case. 
So, if you're looking for the perfect 6 person hot tub to entertain your guests in, you've come to the right place!