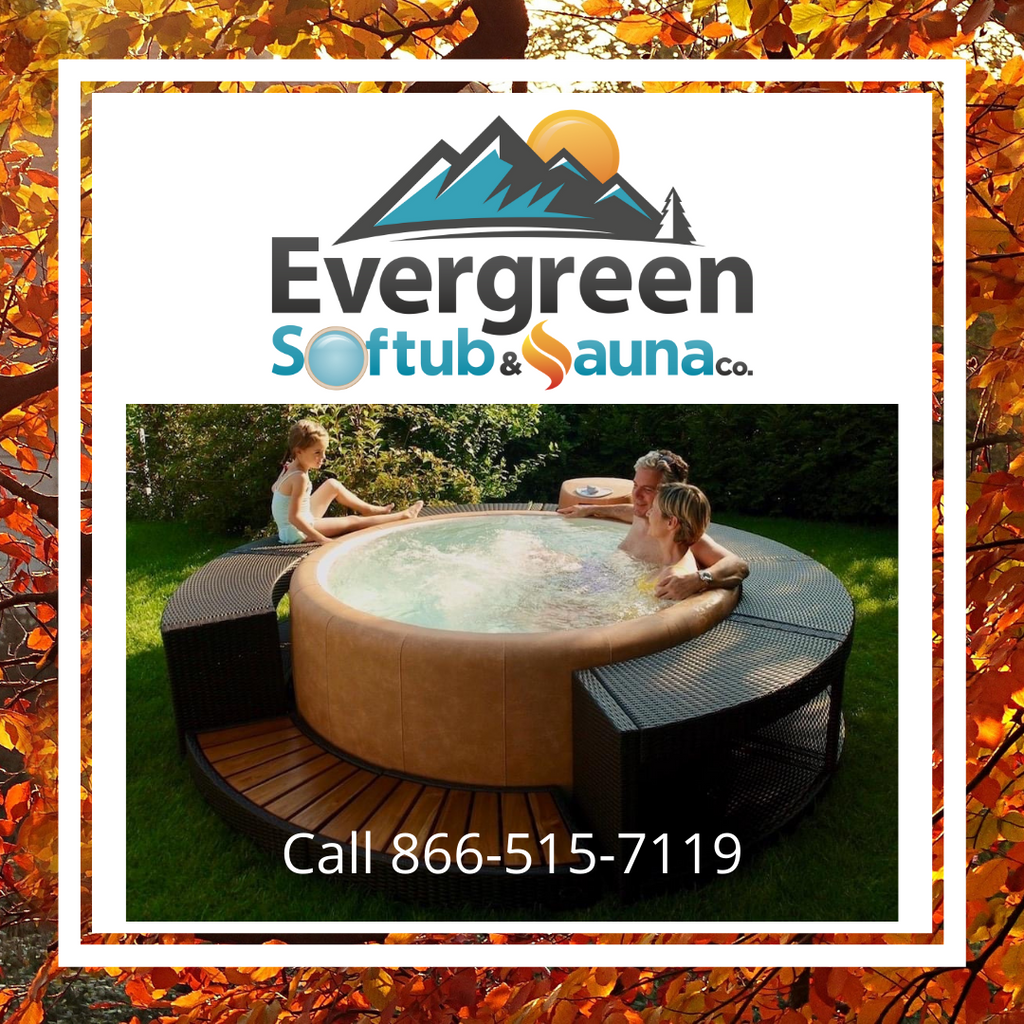 If you are searching for the best portable spa on the market, look no further than Softub. This American-made product has served the spa needs of customers around the world since the early 1980s, and to this day, Softub stands strong as a high-quality hot tub like no other, and the signature attributes that make it truly unique in an overcrowded spa segment make Softub the hot tub of choice for spa enthusiasts across the globe.
Portability
         To begin with, all Softub models are elegantly round and weigh less than 80 pounds. These characteristics alone allow Softub to be rolled into any space, indoors or out, on any relatively level surface, so relocating it whenever you want is absolutely a breeze. This not only means you can install your Softub anywhere, anytime, but if life changes and you move to a new residence, your portable Softub goes with you, rather than being left behind like countless impossibly heavy, hard-shell hot tubs.
Powering Your Softub
         Softub also plugs into any standard 115V wall outlet, eliminating the need to spends thousands of dollars on power upgrades just to get ready for the special power requirements of old-fashioned box-style spas. Though many spa manufacturers have attempted to copy Softub's original plug-in design, all fall short of optimum satisfaction due to the fact that they simply do not possess Softub's patented Hydromate technology. This revolutionary system made Softub famous as an innovator in green machinery as their engineers invented a way to heat spa water without a heater simply by liquid cooling the hot tub's water pump. Now almost 40 years hence, Softub has been recognized and awarded as the most energy-efficient hot tub available, costing an average of less than $15 a month in electricity usage for 24-hour-a-day temperature control up to 104 degrees Fahrenheit. Additionally, unlike other plug-in spa variants, Softub's Hydromate is a single device, rather than a pumping motor competing with a heater for power availability. This means that Softub is the only plug-and-play spa available that can indeed run both jets and heat simultaneously, rather than one or the other. This not only makes Softub infinitely more efficient, but far more consistent in optimum temperature control than any other 115V spa in the industry.
Durability
         As far as construction, Softub offers far superior durability as all models are constructed from high-density poly-bond memory foam covered in marine-grade Weathertex vinyl. This makes Softub extremely weather-resistant in all climates, ranging from the arid desert to the salty seaside to the rainy forests to the snowy mountains. This forever elevates Softub skyscrapers above the smattering of cheap inflatable Softub look-alikes littering discount stores and websites as these knock-offs have zero insulation, flimsy construction and are made to be disposable. Softub, on the other hand, has always been a legitimate, premium hot tub with large, powerful jets, not just tiny air bubbles, and Softub's craftsmanship is firmly centered around not only portability, but longevity. This means that Softub is not just a novelty tub for a season; it is a high-quality, time-tested hydrotherapy source made to last for years and years to come.
Softub Is the Best Portable Hot Tub Option
         With all models delivered complete with Deluxe Thermal Flip-Top Lids, Combination Locks for child safety, Multi-Colored LED Lighting and an Industry-Leading Five-Year-Warranty, it is easy to see why Softub remains the #1 portable spa in the world. Softub Spas are built to bestow value on the homes whose backyards and relaxation areas they grace. If you are a consumer who wants ultimate quality, durability and versatility in a portable soft tub hot tub, then Softub is the only smart choice. The brand has made quite a long-lasting positive impression in the global spa market, and their customer base in over 79 countries loves Softub for its simplicity, signature technology and time-tested reliability. Your best value when it comes to portable, plug-in hot tubs is Softub. For more information or to start your Softub backyard adventure today, drop us a line at sales@evergreensoftub.com.