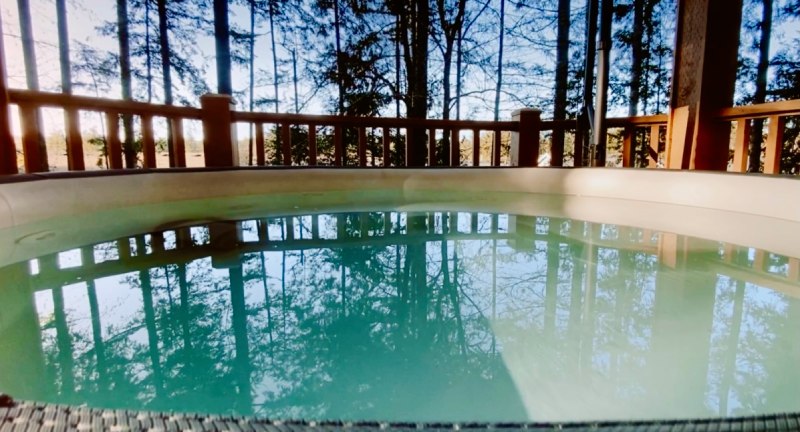 Are you looking for a portable 4 person hot tub?
Owning a hot tub is the ultimate luxury, and when you choose a Softub portable spa, you're taking that luxury to the next level.
You might have a few questions about portable hot tubs, so here are five tips (plus one bonus one) to help you come to a decision.
Choosing the Right Location for Your Hot Tub
The great thing about a portable 4 person hot tub is that you can put it almost anywhere. All you need is a flat surface, and you're good to go.
It's almost like you've got too many choices.
Not to worry though, you can easily put your Softub on the front deck to catch the morning sun and move it to the back deck to catch the afternoon sun. You can even put it on the back of a yacht!
Essentially, the choice is up to you, and it's all about where you can get maximum enjoyment.
Keep Running Costs Low
One of the main considerations, when you're buying a hot tub, is running costs.
The great thing about a portable Softub is that you save a lot on installation costs. They can be rolled into place and plug into a normal household electrical plug. Compared to traditional hot tubs that often need to be craned into place and require special electrical outlets, this makes a Softub extremely appealing.
But what about the monthly costs?
Again, the Softub portable spa compares extremely favorably.
On average, it costs around $9.60 a month to run a 4 person portable hot tub. This is much cheaper than a traditional hot tub which works out at between $40-75 a month.
With extras like a hot tub cover included as standard, Softubs are built for efficiency, and this shows in your monthly bills.
Performance Counts
Hot tubs aren't a cheap investment.
Ultimately, it's worth it, because what you get is on-tap luxury relaxation, and you can't put a price on that. However, you won't get the level of luxury relaxation you're looking for if your hot tub doesn't perform.
You want a 4 person portable hot tub that's ready to go when you want to use it and has powerful jets. With the 220 Legend, Softub's 4 person portable spa, that's exactly what you get.
Softubs are always hot and ready to use, 24 hours a day!
What's more, they've got some of the most powerful jets in the industry, so you're guaranteed a luxury experience.
Invest in Durability
Performance is one thing, but it's not worth much without durability.
You want your water to be the perfect temperature and your jets to stay powerful for many years to come.
Luckily, it's not uncommon to see Softub portable spas still in perfect working condition 20+ years after purchase. The high-quality finish keeps it looking fresh for many years to come, and will ensure you're just as excited for a dip as you were on the day you purchased it.
Best Time to Use Your Hot Tub
When should you use your portable hot tub to get maximum relaxation?
Well, there's no wrong answer to this question.
A quick dip (generally around 20 minutes) in the hot tub is good at any time, but here are a few ideas:
After a long day's work
A weekend get together with friends
After a big workout
At sunset with a nice glass of wine
In the morning to wake up the body and mind
On a crisp, snowy winter's day
The list goes on and on because there's no bad time to use a hot tub!
And the best part?
You can enjoy your 4 person portable hot tub anytime you like - you can even take it on vacation with you if you wish!
Nothing beats that feeling of being able to relax in the hot tub whenever you want, in the comfort of your own home.
Get Your 4 Person Portable Hot Tub
Want to know the greatest tip of all?
The best place to get your 4 person portable hot tub is at Evergreen Softub.
We'll make sure your new Softub portable spa fits your every need, so you get years of maximum enjoyment. All that's left now is to pick out your color!