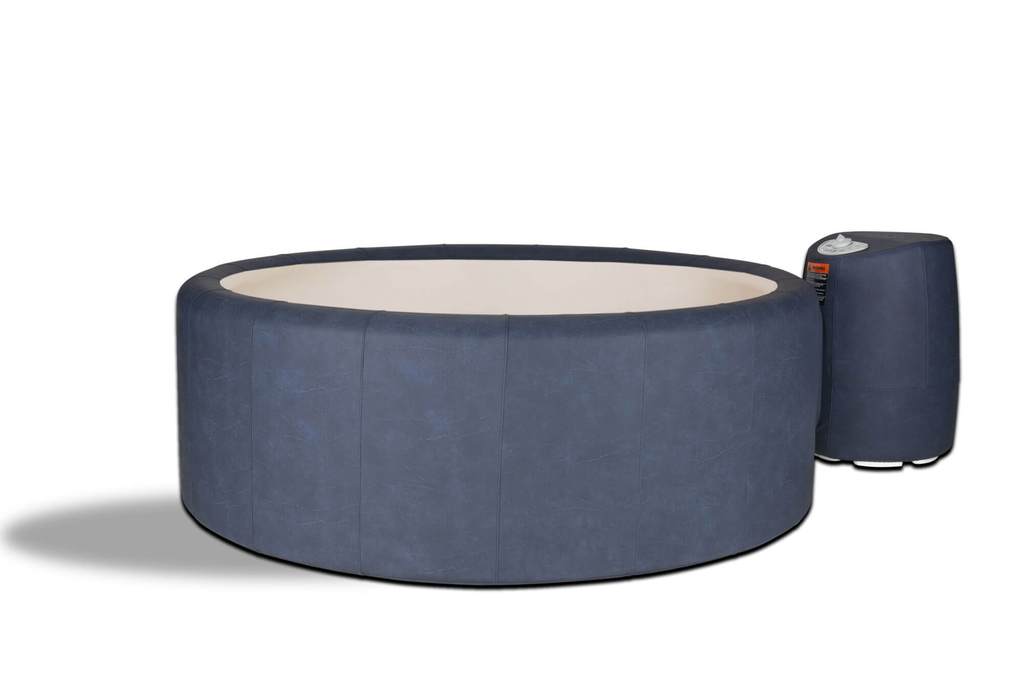 When it comes to owning a hot tub, one of the things you have to consider is maintenance costs. Softubs offer many benefits compared to traditional hot tubs, but how do they compare on running costs?
We take a look at what you can expect for your Softub costs and how much you need to plan for your maintenance budget. As you'll see, the real cost of maintaining a Softub might be a lot less than you thought!
Installation
Before we get into the day-to-day running costs of a Softub, let's look at installation. 
One of the biggest benefits of a Softub is that it simply rolls into place and plugs into your existing electricity supply. There's no need to excavate and construct a concrete pad, you don't have to install extra amperage, and you don't need a crane to move it into place. 
Before you even get to Softub prices and maintenance, this represents big savings and has a significant impact on the lifetime cost of your hot tub. 
Softubs are so easy to install that it takes one person just a few minutes to get everything ready. 
Electricity 
One of the main costs of running any hot tub is the electricity used to power it. With a Softub, this cost is greatly reduced thanks to its efficient heating system which has lead to its classification as the most energy-efficient hot tub (gallon for gallon) by the California Energy Commission.
This means your monthly Softub cost for electricity works out at around $9.60. 
Compare this to the average hot tub, which can cost anywhere from $30 to $75 a month, and this represents a huge saving. Over the lifetime of your hot tub, this can equate to a big chunk of money.
Water Treatment 
A less obvious and less expensive Softub cost is water treatment. 
To keep your water clean and fresh, it's important to treat it regularly, and this can add to your maintenance costs. A Softub requires about 1-2 tablespoons of chlorine each week, and it's recommended that you change the water at least once every three to four months. 
To get you started, all Softub hot tubs come with a complimentary water treatment kit, and we also offer a spa frog mineral cartridge that can supplement your sanitizer. 
2lbs of Softcare Chlorine costs $24.95 and will last months.
Durability 
Whatever you buy, major maintenance costs come if something goes wrong with your product. 
Softubs are made from high-quality, innovative materials that give them exceptional durability. Complete with a warranty, this means you can rest assured that you're not going to have any unexpected Softub costs.
We've been making Softub spas since 1986, and we commonly find our products are still going strong after more than 20 years of service. 
Such durability means your Softub costs aren't going to spiral and you can continue to save on day-to-day maintenance. 
Accessories 
Sometimes when you buy a hot tub there are lots of accessories that aren't included as standard. 
With Softub, we work hard to innovate with our technology, so we include it with every model. You don't have to pay extra to get our energy-efficient heating system or top-spec lining, and this is because we want to keep your running costs to a minimum. 
We also include little extras like a thermal lid as standard which helps keep the heat in and save on electricity. 
Softub prices are exactly as you see them - there are no extra accessories you need to buy to keep your costs down. 
Conclusion: Softub Costs
The real cost of maintaining a Softub depends on your model, but when you add up the savings from site preparation, installation, and energy efficiency, then it makes your Softub costs extremely reasonable. This is especially true compared with traditional hot tubs. 
Don't be fooled by the savings though - you're still getting an extremely high-performing hot tub. We use some of the most powerful jets in the business, and our Softubs are expertly designed with your pleasure in mind. 
With a Softub, you're getting the best of both worlds: performance without the high maintenance costs.