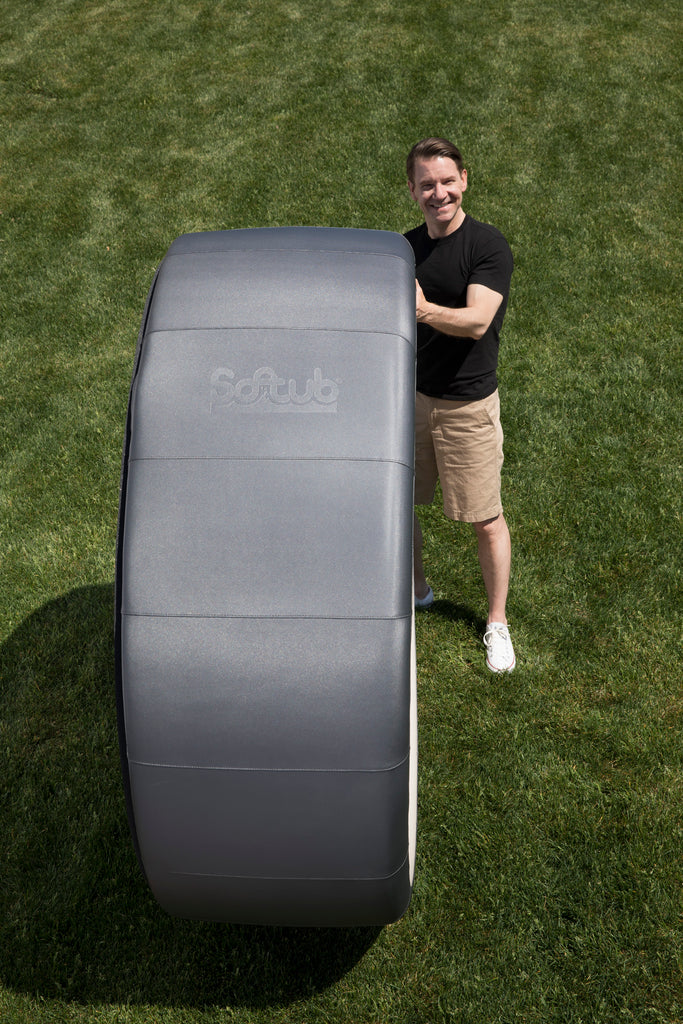 Are you exhausted after trying to research what hot tub to buy?  
If you're looking for a smart choice in the never ending sea of hot tubs a Softub sits on it's own island in this very competitive space. This truly portable, high quality American made Spa is Soft with padded surfaces throughout.  Creating the feeling of sitting on a sofa in spa. Hard slippery surfaces are dangerous and uncomfortable and easily avoided with a Softub. Constructed with premium materials like their high density memory foam shell and custom wrapped in the highest quality marine grade vinyl available the Softub boasts a 5 year warranty on everything. 
Here is a quick breakdown on the Softub's best features;
1.  True Portability (75lbs and rolls thru any standard door) 
2.  Energy Efficiency (#1 in the industry @ less than $10/month in utility costs)
3.  SOFT and padded throughout.  True comfort for the ultimate in relaxation. 
4.  No hidden costs.  No need for concrete slabs, extra wiring and expensive installation. 
5.  MADE IN THE USA for over 35 years.  
6.  SIMPLE.  With 3 hand tightened fittings there are no tools required to assemble or disassemble a Softub.  This makes cleaning and moving your Softub a breeze.  The entire operation of the spa is also just as simple.  No fancy programming to work through, just set it at your desired temperature and you're done.  
7.  A Softub can be installed virtually anywhere.  From grass to gravel, decks to patios, balconies to houseboats a Softub can sit on any semi-level surface.  
8.  NO extra wiring!  Softub's plug into a dedicated 15amp 110V outlet.  This is a true 110V hot tub and the first to market in the 1980's.  
These are just a few of the best features and benefits a Softub has to offer.  If you're looking for a good deal on a high quality hot tub check out the Softub.  A hot tub shouldn't be a project!  A Soft soak makes your home a happy place and an escape for stress relief and quality family time.