Softub 300 Resort - 6 Person Spa Hot Tub
Softub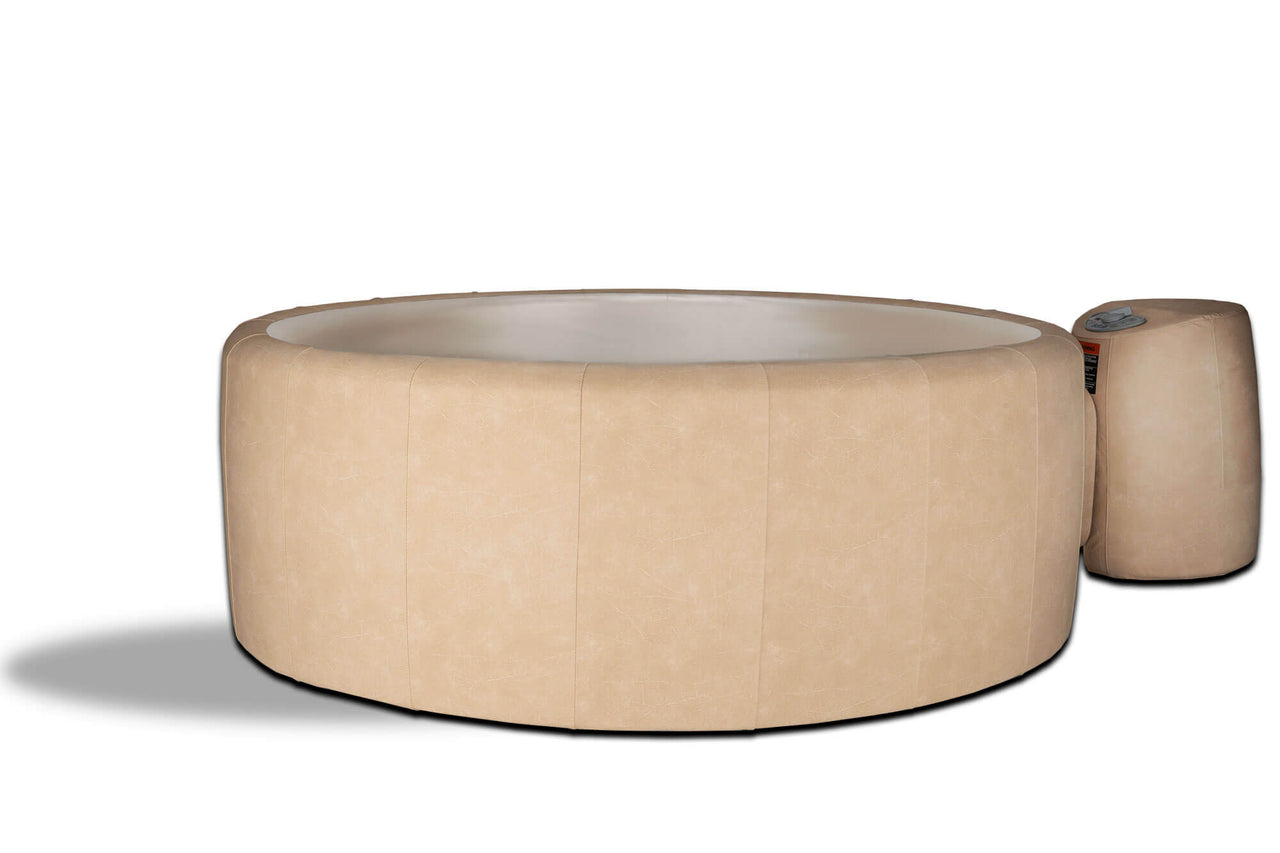 Ultimate Luxury
The Softub 300 Resort is the ultimate in luxury. This 6 person spa allows you and your friends or family to relax after a hard day and enjoy tranquility in the comfort of your own home. 
The Softub 300 Resort provides a therapy seat along with the comfort of barrier-free seating and the rehabilitative benefits of 5 adjustable hydrotherapy jets. Two additional pulsating jets strategically target those commonly sore areas on your lower back, making this 6 person hot tub the perfect way to wash the stress of the day away. 
The best part is, you don't have to worry about the setup at all. 
This Softub 300 Resort rolls through any standard door and doesn't need special site preparation or a heavy crane to get it into your backyard. Just take it home, hook it up, and add water.
That's not the only benefit the Softub 300 Resort has over a traditional 6 person spa! It also plugs into a standard household electricity plug (no need to install an adapter), and its intelligent technology makes it much more economical. 
If you're looking for a 6 person spa that's easy to install, portable, offers amazing performance, and has low running costs, then look no further!
The Softub 300 Resort, like all of our tubs, has an inner shell of Polybond Foam, upholstery made of your choice of LeatherTex™ Marine Grade Vinyl or SynTex™, and standard LED lights. SynTex™ tubs are available in Taupe, Off White, Graphite, Caribbean Green or Metallic Blue with Pearl Liners.
Get the best 6 person spa in our popular Softub 300 Resort. 
What is the difference between LeatherTex™ and SynTex™?
LeatherTex™ is a marine-grade vinyl, that has the elegant, rich look of stressed leather.
SynTex™ is a marine-grade vinyl, that appears textured and has a gentle brilliance.
 Both SynTex™ and  LeatherTex™ are weather-resistant vinyls that are designed for year-round enjoyment outside or inside.
300 Resort Softub Specs:
| | |
| --- | --- |
| Capacity |  5-6 People |
| Jets | 7 |
| Outer Diameter | 78 inches |
| Inner Diameter | 65 inches |
| Tub Height | 27 inches |
| Water Capacity | 300 gallons |
| Total Empty Weight | 147 lbs |
| Empty Tub Weight | 80 lbs |
| Motor Pack Weight | 37 lbs |
| Lid Weight | 30 lbs |
| Filled Weight | 2725 lbs |
| Voltage | 120V |