Softub 140 Sportster - 2 Person Hot Tub Spa
Softub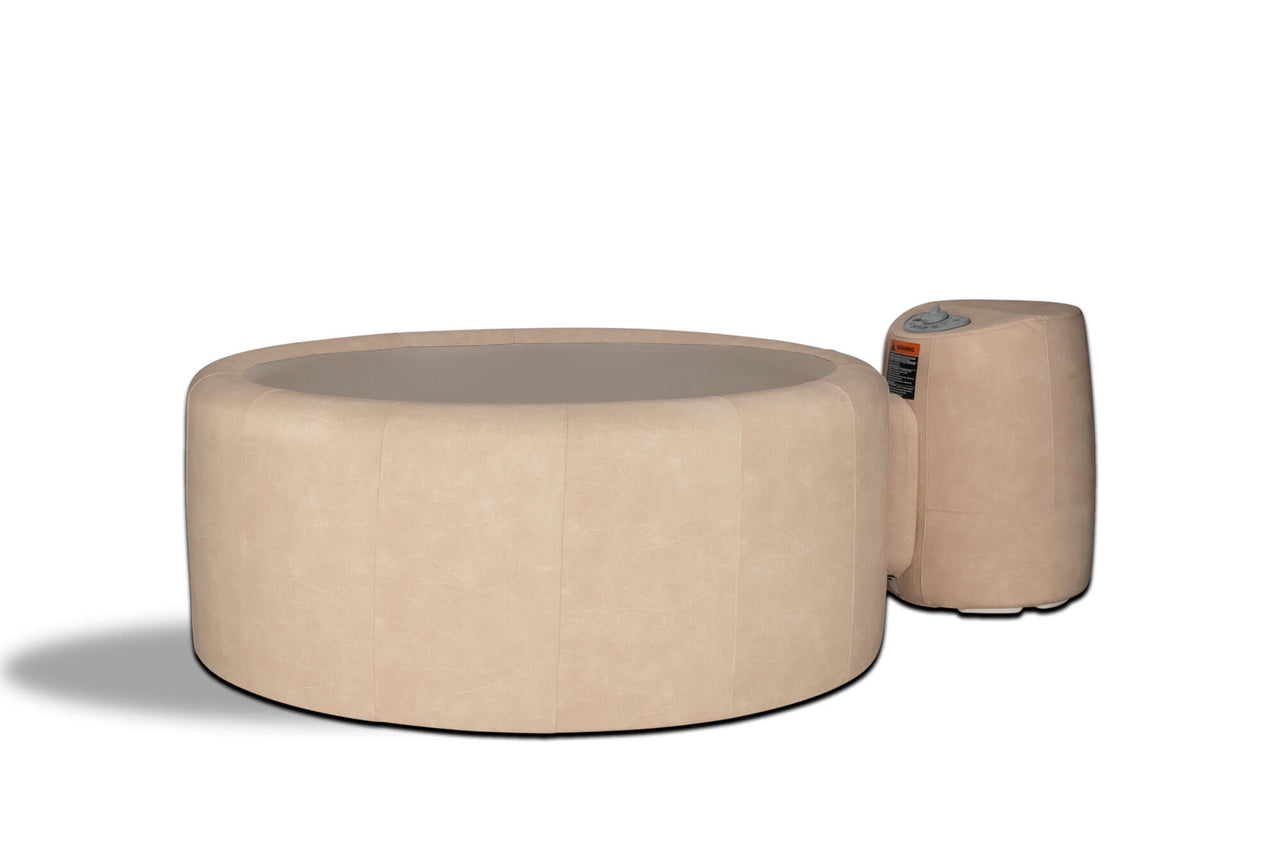 Softub Sportster - Therapy Softub
Melt away your tensions at the end of a hard day, or start your day off right with the Softub 140 Sportster.
With just a five-foot diameter, this 2-person spa is designed for maximum enjoyment in minimal space. This makes it ideal for balconies, patios, and even a small corner of your home. Perhaps the greatest thing about this is that if you change your mind, you can always relocate your Softub - and it's easy.
When empty, the Sportster 140 hot tub has a total weight of 107lbs, meaning it can easily be rolled into a new position or transported to wherever you want to take it.
The Sportster might be small, but it's 2-person spa packed with technology which means you don't have to compromise on performance. Its four jets are placed to target those trouble spots helping you to effortlessly switch from stressed mode to refreshed mode.
With no site-prep needed, quick and easy installation, energy efficiency, powerful hydrotherapy, and blissful comfort, the only thing left to do is pick out your Softub 140 Sportster's upholstery.
Bring relaxation with you wherever you go with this portable 2-person spa!
The Softub 140 Sportster, like all of our tubs, has an inner shell of Polybond Foam, upholstery made of your choice of LeatherTex™ Marine Grade Vinyl or SynTex™, and standard LED lights. SynTex™ tubs are available in Taupe, Off White, Graphite, Caribbean Green or Metallic Blue with Pearl Liners.

What is the difference between LeatherTex™ and SynTex™?
LeatherTex™ is a marine-grade vinyl, that has the elegant, rich look of stressed leather.
SynTex™ is a marine-grade vinyl, that appears textured and has a gentle brilliance.
 Both SynTex™ and  LeatherTex™ are weather-resistant vinyls that are designed for year-round enjoyment outside or inside.
Softub 140 Sportster Specs:
| | |
| --- | --- |
| Capacity |  1-2 People |
| Jets | 4 |
| Outer Diameter | 59 inches |
| Inner Diameter | 50 inches |
| Tub Height | 24 inches |
| Water Capacity | 140 gallons |
| Total Empty Weight | 107 lbs |
| Empty Tub Weight | 50 lbs |
| Motor Pack Weight | 37 lbs |
| Lid Weight | 20 lbs |
| Filled Weight | 1445 lbs |
| Voltage | 120V |