Softub 220 Legend - 4 Person Spa Hot Tub
Softub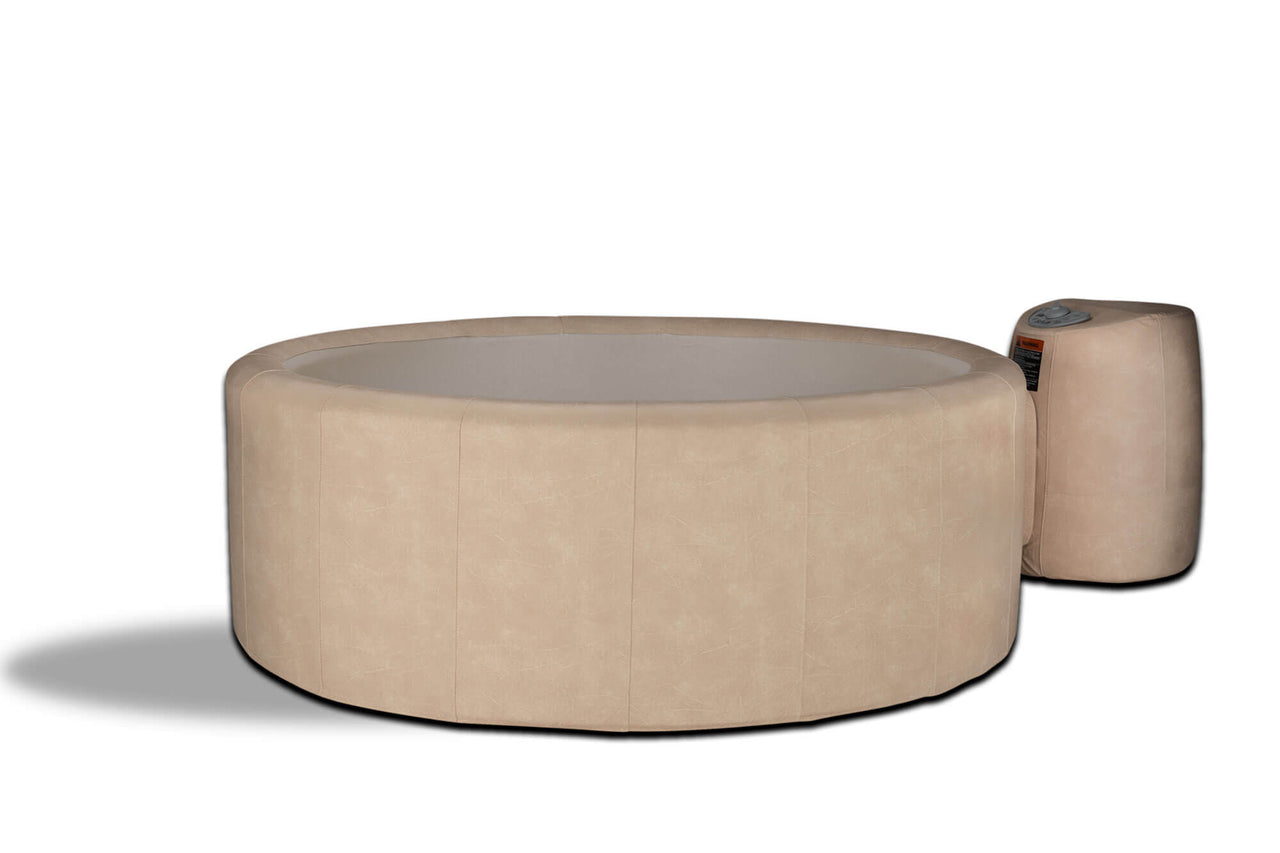 Our 4 person spa, the Sotfub 220 Legend, is truly portable, meaning you can enjoy a luxury soak wherever you go. There's no expensive installation, and with an empty tub weight of 65lbs, it's quick and easy to move around. This could mean chasing the sun by moving from the back yard to the front yard, bringing it in for the winter, or even taking it with you on a little vacation.
Wherever you place your Softub 220, you can enjoy the rejuvenating feeling of perfect water temperature and some of the most powerful jets in the business.
Worried about expensive electricity bills from your new hot tub? Well, there's no need to with this 4 person Softub spa 220. The Softub Legend is highly energy-efficient, saving you significant money on your running costs.
It's not just about convenience and energy efficiency though, it's also about performance, and the Softub 220 Legend has this covered too! When you're looking for the best 4 person hot tub, this Softub 220 delivers on ingenuity and performance.
Strategically placed, interchangeable jets offer powerful hydrotherapy, relieving those aches and pains, and allowing you to hit relaxation mode as soon as you touch the water.
Choose your color (5 designer colors available) and upholstery for your 4 person soft tub hot tub, and you're ready to experience portable bliss with the Softub 220 Legend.
The 220 Legend, like all of our tubs, has an inner shell of Polybond Foam, upholstery made of your choice of LeatherTex™ Marine Grade Vinyl or SynTex™, and standard LED lights. SynTex™ tubs are available in Taupe, Off White, Graphite, Caribbean Green or Metallic Blue with Pearl Liners.

What is the difference between LeatherTex™ and SynTex™?
LeatherTex™ is a marine-grade vinyl, that has the elegant, rich look of stressed leather.
SynTex™ is a marine-grade vinyl, that appears textured and has a gentle brilliance.
 Both SynTex™ and  LeatherTex™ are weather-resistant vinyls that are designed for year-round enjoyment outside or inside.
220 Legend Softub Specs:
| | |
| --- | --- |
| Capacity |  3-4 People |
| Jets | 5 |
| Outer Diameter | 71 inches |
| Inner Diameter | 61 inches |
| Tub Height | 24 inches |
| Water Capacity | 220 gallons |
| Total Empty Weight | 127 lbs |
| Empty Tub Weight | 65 lbs |
| Motor Pack Weight | 37 lbs |
| Lid Weight | 25 lbs |
| Filled Weight | 2119 lbs |
| Voltage | 120V |