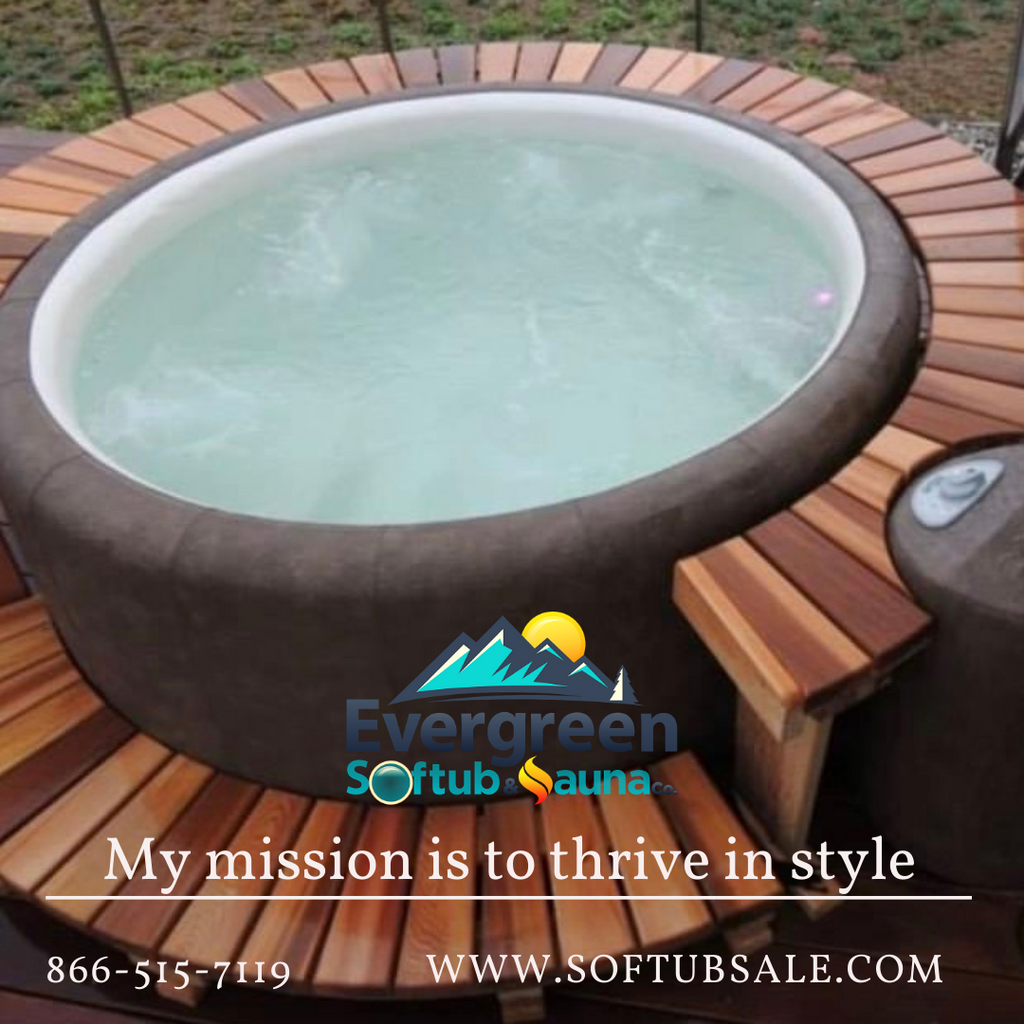 Softub's customer family is decidedly diverse, and the folks that enjoy our award-winning spas come from all walks of life. In our product outreach endeavors across the North American expanse, we have met many unique and inspiring people who all found that Softub specifically fit their premium spa needs, and their experiences with our brand…well, they make our job as the leading distributor worth doing, and their stories are the stuff of Softub legend.
         I was presenting Softub to a couple at a military base a few years ago when a man walked up and stood beside us. With a brimming smile, he interjected that he had owned a Softub for 17 years, and he urged the considering customers to take the plunge. He then proceeded to tell how in his career as a Master Sergeant, he had been transferred to new posts many times; from Utah to Texas, from California to Arizona, and back home again to Washington State—he and his family had lived on the wings of duty, serving our nation wherever they were called. And through their whirlwind journey of dedicated lifelong service, he imparted that their Softub had traveled almost as many miles as they had, going with their household goods from state to state and providing their family the consistent element of something to look forward to at the end of every day, no matter how grueling or interminable any particular day had been. And then, as swiftly as he had approached, he patted his brother in uniform on the back and strode away, leaving behind a million dollar impression that could never be solicited.
         A different year, I met a man who regaled me with stories of his tri-level houseboat. We discussed classic automobiles, epic snorkeling off the coasts of Hawaii and Mexico, and the value of carving out your own piece of heaven right here on Earth…oh, and Softubs, we also talked at length about those, of course. But once we had covered the essential feature set—namely plugs into 115V, heats without a heater, customizable jet control and most importantly to him the diminutive weight of all Softub models—he issued me a challenge. He said that if I could get a Softub up to the third-story helipad of his houseboat, then he would buy one right then and there. After a brief moment's reflection on this most curious request, I responded with a question—I asked if he was available for delivery on Thursday. I did not, however, ask him where we would put the helicopter!
         Valerie and her husband are software engineers for a megalithic tech giant. When they began looking at Softub, they were looking to create a spontaneous family activity that didn't require travel or a regimented plan—just a getaway from the frenzied pace of modern life. What came to light soon after was a specific need they shared, namely that they are the loving parents of a disabled child, and they not only were looking for a wholistic family activity, but a space where he could exercise his muscles and burn off excess energy in an environment that was free of hard edges and potentially hazardous obstructions. A place to calm his amplified sensory system. Yes, Valerie and her husband bought a Softub, and yes, their family has successfully created a therapeutic sanctuary for their child's special needs, but their story resonates with all of us as 21st century fast-paced existence leaves many (if not most) of us overstimulated and bombarded by simply too much perpetual input. A place to just turn off the noise of modern life, burn off the day's grind and slow down for a cleansing, weightless breather is an invaluable healing practice for us all, and time spent in a Softub can provide all this and more.
         And finally, there's Joe, an unassuming man in a cool flat cap who asked if he could take a rest on the edge of a Softub Resort. It was with great effort that he even made it into our tent as he gingerly walked with the support of two carved canes, and it was abundantly clear from the physical ailments he shared that he was in a substantial amount of debilitating pain. He rested on the edge of the Resort and learned about the pain-relieving and restorative aspects of Softub for the better part of an hour while occasionally dangling his fingers into the bubbles to imbibe the heat of the steaming water. He was grateful for the information and the momentary respite, and then, he was gone, soon to be lost in the crowd of a typical American county fair. Three days later, Joe called and ordered a Resort, and he expressed great excitement in the prospect of some measure of reprieve from his chronic discomfort. Two years later, I was at a different installation when a man with a distinctive chapeau walked in with a steady gait, tapping a single carved cane as he approached. When he told me with a hearty grin  who he was, I had to do a double-take. He was missing a cane, he was moving with a measure of grace, and he stood as we chatted, rather than seeking a sit down. In short, Joe had been focusing hard on pain management for the past 24 months, and his aquatic calisthenics in his Softub were a major component of his therapeutic regiment. "I had to get serious about recovery," he told me, and that was the phrase that stuck. Our bodies are incredible machines, but age and ardor push them to the limits of their capabilities. We all face the pitfalls of pain and injury, and the resultant impact on our quality of lives can steal our vitality and make even everyday activities hard to achieve. But getting serious about recovery—that is often a crucial point where healing can begin and relief becomes attainable. Softub was a big component of Joe's recovery as it can be for us all.
         We look forward to your Softub story…the places you will go with your spa, the benefits it provides for your life, and the special moments you enjoy as a result. Softub doesn't have a typical customer; rather, the family of folks that relax with us celebrate the value of moments spent in rejuvenation and recovery that add profound enhancement and personal worth to this thing we call living. Enjoy the ride, and recuperate well!