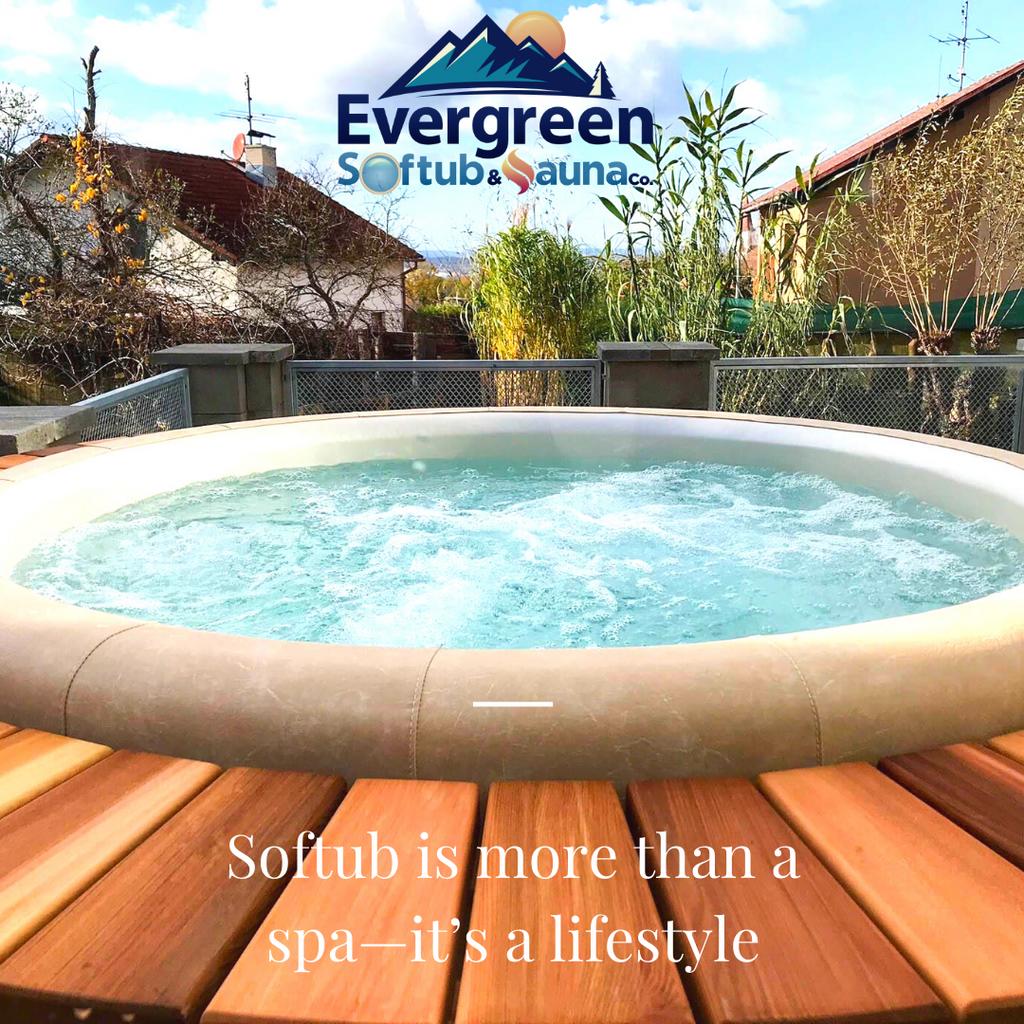 As a veteran myself, I know you work exceedingly hard physically and mentally in the military and having a place to soak your sore muscles and take the edge off the stress after long hours on duty is a game changer! But military life often coincides with moving more often than the civilian family, and when you think about the weight restrictions of your household goods and the immense amount of money and work that would have to be employed to move an old-fashioned hard tub, it may seem impossible to invest in a spa while serving our country. But Softub offers a solution that meets with your household weight requirements and because it's such a great choice for service members is the reason you will often see us doing presentations inside the local Exchange. But let's go over the frequently asked questions that the Armed Forces often inquire about and you'll see why Softub really is the simplest solution.
 PCS Weight Allowance
Whether now or in the future, when thinking about your permanent change of station weight allowance, a lot of factors come into play, your rank, size of your family, etc. The lowest weight allowance the military allows under your covered PCS is 7,000 pounds. The average six person hard tub weighs in at 1000+ pounds empty and that would eat up a lot of your allowance considering that you should calculate an average of each room as 2000 pounds. So here's the good news, our largest 6 person spa is under 80 pounds due to the durable memory foam yet lightweight structure! And because it is so light, it will literally just roll onto the truck and be ready to go at your next duty station.
 On Base Housing
We have delivered many Softubs to military privatized housing, both active duty and retirement. However, every base has their own housing restrictions, so it is important to verify that your installation housing edition allows for Softubs. When inquiring, remember that Softub is hot 24/7 for an average of only $15 a month, and doesn't require pouring cement or establishing 220v wiring. Softub will sit on nearly any level surface, plugs into a standard dedicated outlet, and has combination lockdown lids, and this is why many bases are happy to allow you a hot, steamy soaking space when it's a Softub.
 Deployment
As the saying goes, if the military wanted you to have a soft tub hot tub, they would have issued it to you and so naturally if you're deployed, you can't take it with you. This is where having a light and malleable tub comes in most handy. Softub is the absolute simplest spa when you need longterm storage—if you plan to deploy, give us a call, and we'll walk you through the easy steps. Then when you get back home, just roll it to your favorite spot, fill it up, plug it in, and you'll be soaking in the relieving hot water in no time.
So not only is Softub the best hot tub to fit the active duty military lifestyle, Evergreen Softub & Sauna offers discounts to all those that have served. If you have any questions regarding Softub, please give us a call or drop us an email, and we'll be happy to get you soaking! Thank you for your service!