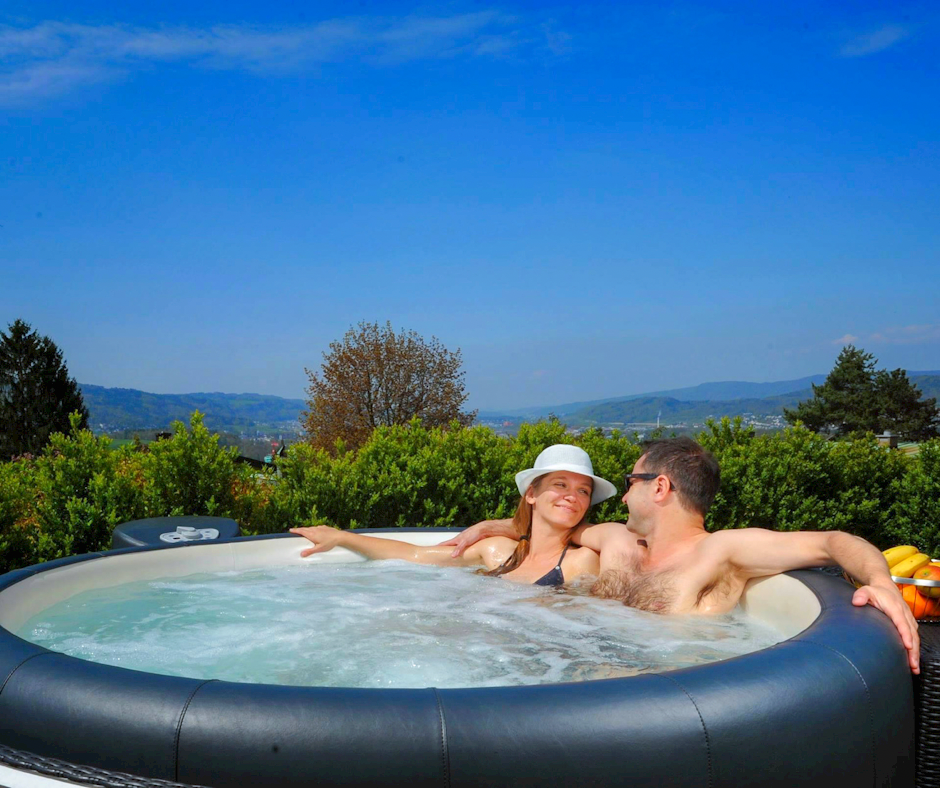 Evening is rolling in, and you'd love to do something fun and exciting with your other half, but you've been working all day, burning as brightly as the world demanded, and now the energy to add a little spice to your together time is—let's just say—at a minimum. We live busy lives with careers, kids, PTA meetings, grad school and the like; however, couples need that quality time together in order to stay connected and continue to grow within your nuclear family. Having a Softub as a part of your life ritual together is a great choice for reengaging the communication and intimacy that keeps the spark alive.
Making the time you spend with your special someone meaningful can be a challenge in our fast-paced modern world. Work obligations and home management fill our days with necessary routines and regiments that can leave both courting couples and married partners alike feeling wiped come evening time with little to no creative energy left for coordinating a plan for pure, spontaneous fun. So if you feel like you've finished your streaming queue—twice—and social media has shown you enough cutesy cat videos to last a lifetime, it might be time to indulge in an activity that renews your body, mind and spirit while satisfying that craving for effortless enjoyment.
         For decades, Softub has been the best soft tub hot tub for couples on the market, providing an easy and relaxing getaway anytime they desire. The space-saving 5-foot Sportster and the roomy 6-foot Legend are both ideal havens for an instant couple's retreat. With supple poly-bond memory foam construction beneath every surface, there could not be a more inviting space for couples to share time together feeling good. Add powerful pulsing and rotating jets and soothing 104 degree full-body immersion, and couples are treated to a feast for the senses that always feels amazing. Enhance further with Multi-Colored LED Mood Lighting and your choice of soothing Aromatherapies, and a couple's vacation is as easy as submerging your bodies in effervescent ecstasy.
         If you're looking for the perfect setting to share deep relaxation or to kindle a romantic interlude, Softub is about to become your everyday couple's getaway. Just roll it into a desired space indoors or out, fill it with water and plug it into a standard 115V outlet. That's it, and you're anytime escape is ready to begin. There is no quality hot tub available that is as easy to add to your life than Softub. Installation takes mere minutes, but the shared rewards for you and your significant other will give you years of magical and memorable experiences. If you're ready to make some magic of your own, drop us a line at sales@evergreensoftub.com. Your time together is so valuable; make it unforgettable.