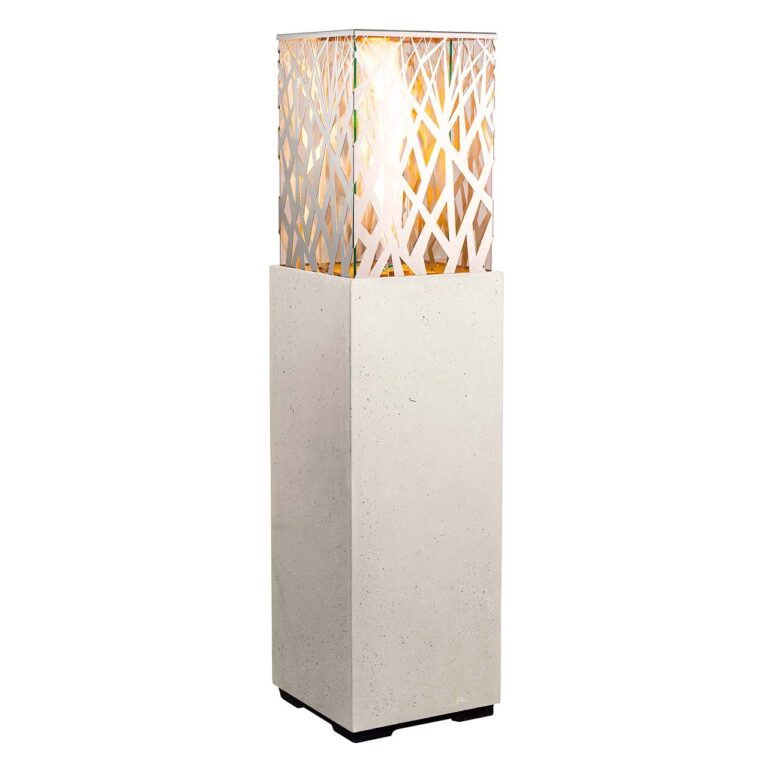 From traditional to contemporary, these unique fire features offer a wide array of design options to any outdoor setting.
Made from glass fiber reinforced concrete, these fire features comes in a variety of different finishes.
Fuel options include Natural Gas or self-contained Propane tank.

The Nest Lantern features a brushed stainless steel nest pattern in the design.
Accepts a 5 gallon LP tank inside unit (not included)
Ignition Type:

Manual Flame Sensing Control

Fuel Type:

Natural Gas | Propane

Finish:

White Aspen


Material:

Glass-Fiber Reinforced Concrete

Dimensions:

16" W x 16" D x 66 H

Burner:

Stainless Steel Lantern Burner

BTU Ratings:

Natural Gas: 25,000 | Propane: 23,000

Warranty

Fire Table:

3 Years

Heating Elements:

1 Year

Made in the U.S.A.